Our Teaching and Learning Promise
If there is one word that sums up the St. Helena classroom it is challenge.  In every lesson students are challenged to think, discuss, read, write and explore. Challenge is embedded through questioning by students and teachers.
Each session starts with a learning hook to grab attention and kickstart thinking and discussion. We quiz regularly to make sure students are good at recalling the key facts and information about a topic.
As a reading school, we read challenging texts every lesson and make sure that every student has the support to work and learn independently. 
Home study is incredibly important in developing independence and good study habits. Each student has access to the best online tools, teaching and resources available through our Google Classrooms. 
Learning objectives and outcomes are always made clear. Teachers check progress and feedback is given regularly.
Through the St Helena Habits, all students are encouraged to develop their Knowledge, Skills, Imagination, Independence and Character. For students who take responsibility for their learning and their personal development, rewards are given through: credits, badges, certificates and even doughnuts and hot chocolate.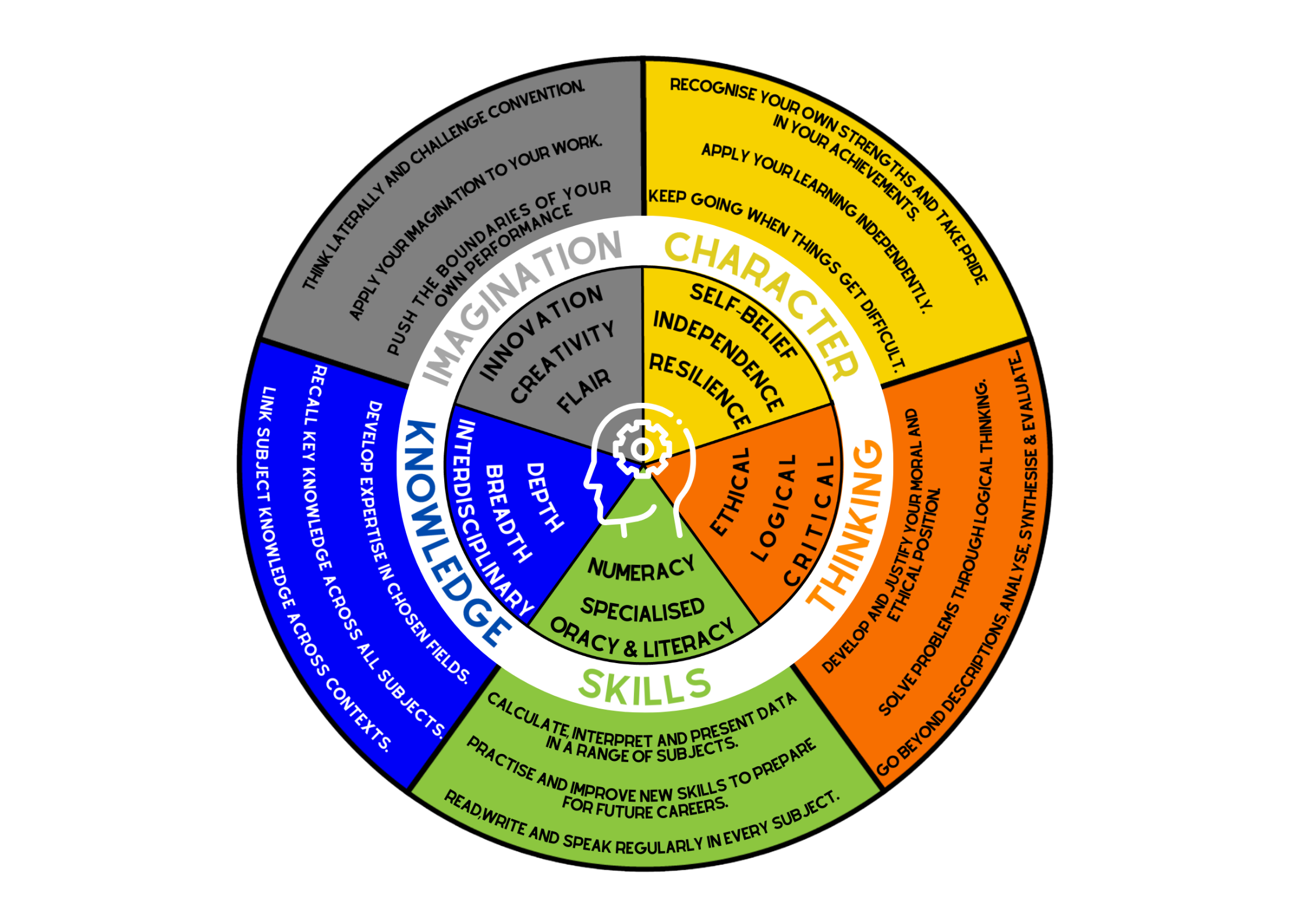 What are the SHS Habits
The SHS Habits are the key attributes we wish all of our St Helena Community to demonstrate and establish during their educational journey through school.
We believe that it is not only important to allow all students to achieve their academic potential. But it is equally as important that we develop and embed these SHS Habits when on this journey. These attributes will prepare our students with a concrete foundation to be the 'best they can be' and provide them with the tools required to flourish in later life.
At St Helena School we want our School community to show grit and determination to succeed and be the best they can be. We want students to show their character within their learning habits. We will recognise this quality and reward students who can demonstrate this habit regularly. Those students who have the ability to demonstrate this habit will receive a SHS Habits Pin for character