Our programme of extra-curricular activities for students is always changing to reflect demand. It includes regular lunchtime and after-school provision as well as the opportunity to take part in major sports, music and drama events which occur throughout the year.
The latest programmes for music, sport and other activities are published in our newsletters.
We have a particularly strong extra-curricular programme for STEM activities, with after-school clubs running most nights the cover a range of options from drone racing to rocket building to competitive robotics. Our VEX robotics club has its own micro site, produced by students at the club, which you can find below.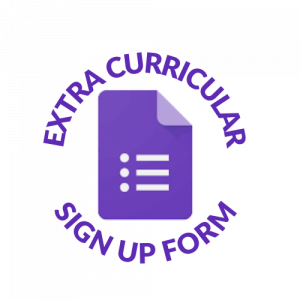 It's never too late to start learning a musical instrument!
We are able to offer individual tuition in the following instruments: Violin, Viola, Cello, Double
Bass, Flute, Clarinet, Oboe, Saxophone, Bassoon, Trumpet/Cornet, Tenor/Baritone/French Horn, Trombone, Tuba, Guitar (Electric and Acoustic), Bass Guitar, Percussion (Drum Kit), Piano, Electric Keyboard and Voice.
Lessons cost approximately £70 per term. Students who receive free school meals may be eligible for a discount off these fees (contact Essex Music Services on 01206 798788 who will be able to provide you with the relevant paperwork).
Music fees can be paid direct by ParentPay. Please note that charges may be subject to change.
Students receive 10 x 15 minute lessons per term from a qualified tutor, supplied by Essex Music Services.
Most lessons are during the school day and the students will be timetabled to try and avoid too much disruption to their normal lessons. Staff will release students to go to their music lessons on the understanding that they will catch up on any missed work.
If any instrument is particularly popular and the teacher is fully booked, then students will be put on a waiting list on a first come, first served basis.
If your son/daughter does not have an instrument, then we may have an instrument they can borrow from school. It is also possible to hire instruments through Essex Music Services (Tel No: 01206 798788). Allegro Music also offer musical instruments for hire.
​
For more information and details on how to sign up for additional lessons, please contact the Music department at school.
Trips
We run a range of subject-related trips within school time to enhance students' experiences, as well as longer-term residential experiences. Information about current planned residential trips can be found below: