We want our students to experience the joy of learning, through a coherent, rigorous and appropriate curriculum that will leave them well-qualified for the next stage in their education and future.  This will be achieved by working in collaboration across the Sigma Trust,  providing a holistic educational experience that ensures no student is left behind.
We believe that for young people to thrive, our curriculum must build their character, develop their skills, expand their knowledge, advance their thinking and foster their imagination. Students are encouraged to  adopt the 'St Helena Habits' which will help them develop these five key attributes during their time at school.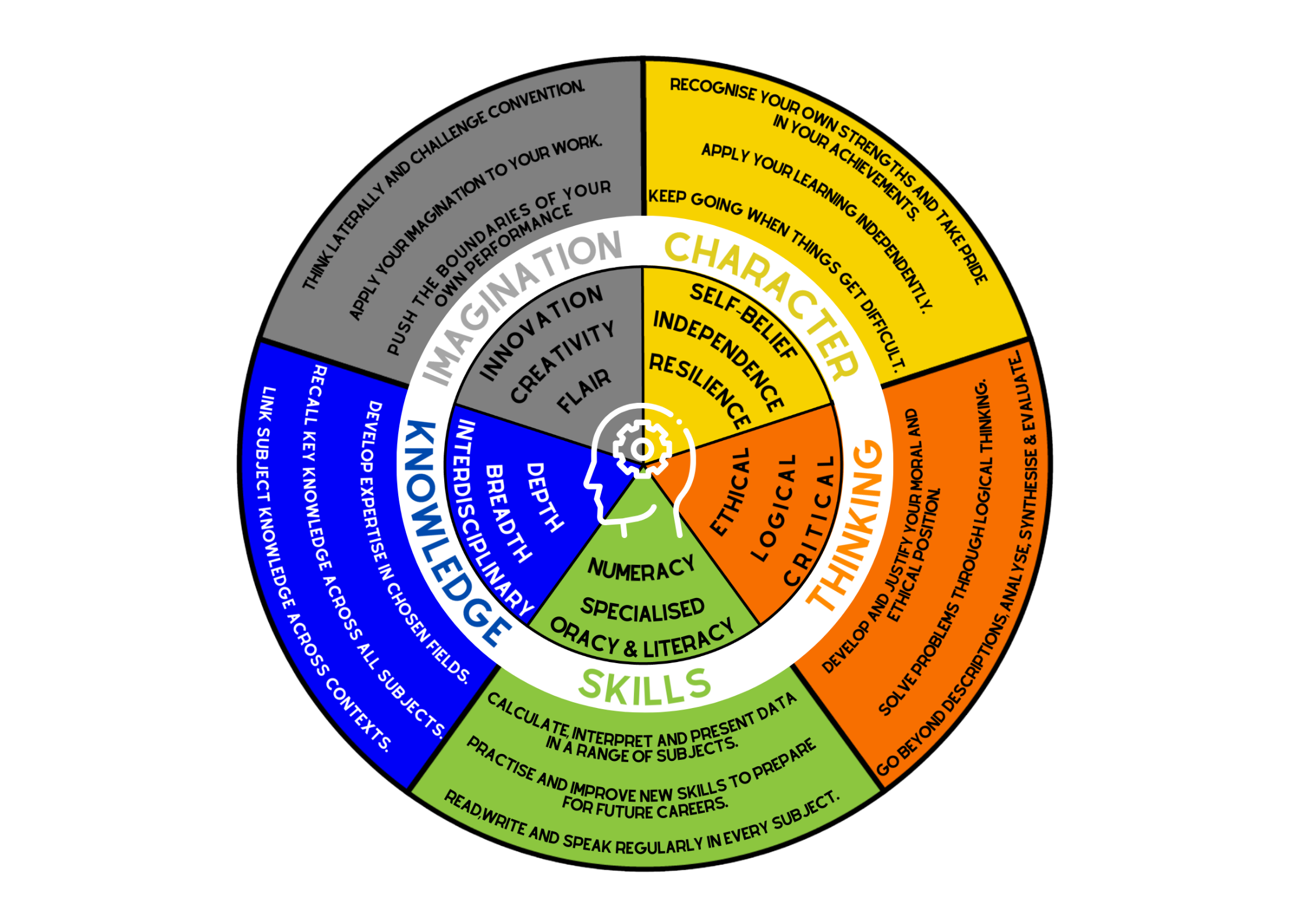 From their experience across the taught curriculum and through enrichment activities, students will grow into lifelong learners who can adapt to whatever challenges and opportunities the future will bring them.
At Key Stage 3, students follow a broad curriculum incorporating Arts, Humanities and Technologies alongside the core subjects. Subject content follows a National Curriculum 'Plus' approach, delivering the key learning students need whilst allowing them to explore further.
At Key Stage 4, all students follow a core of English, Maths, Science and PE, with four additional choices from a wide range of academic and vocational qualifications. Our guided options process ensures that students select subject combinations which will maximise their future opportunities.
We are a tolerant and inclusive school and your children will find a warm welcome here as we open their minds to a brighter future. Each day starts with our Opening Minds programme which teaches students about the real world and answers the question, 'Will I learn anything useful in school?' From learning how to look after money, to reading the news together, our morning sessions really get students thinking. A weekly reading and vocabulary session and assemblies explore big ideas and themes such as tolerance and diversity.
---
Subject Curriculum Details
To find out more about details about the curriculum taught in each subject, please click the following link where you will find folders for each subject containing a Curriculum Intent Statement, Curriculum Journey and Curriculum Maps for relevant year groups.
Curriculum Subjects Studied